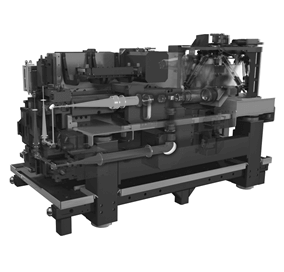 This is the DNA Sequence Machine without Design Octaves skins.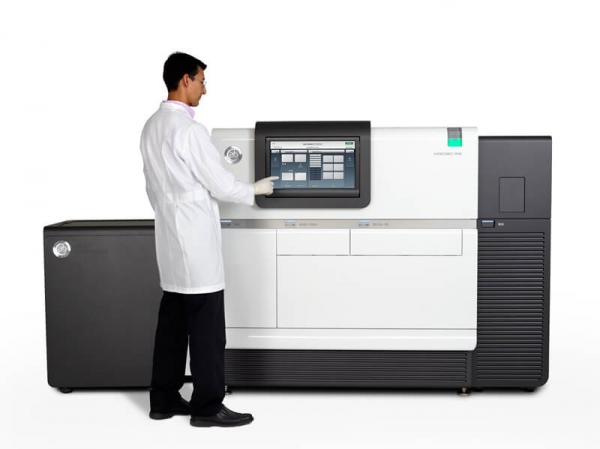 This is the same DNA Sequence Machine with Design Octaves skins installed.
Reaction Injection Molding (RIM) for Life Sciences
The world of life science including the study of living organisms such as microorganisms, plants, animals and human beings as well as the study of anatomy and genetics are a big part of the enclosure and product mix at Design Octaves. Our clients are constantly pioneering the latest technologies in life sciences and are looking to Design Octaves for the perfect enclosure that complements the state of the art mechanisms and electronics being developed.
Reaction Injection Molding (RIM) for Medical and Laboratory Equipment
As a subset of life sciences, medical and laboratory equipment has been a staple of Design Octaves work for many years. From current medical robot technology to analytical standards being used for the past 30 years you will find a Design Octaves enclosure in action.
Reaction Injection Molding (RIM) for Security Services – Airport & National Assets
National Security has found Design Octaves and you will find our enclosures anywhere from the National Laboratory System to Airports around the world. Our attention to detail, large parts capability and value added assembly service dovetail perfectly into these markets.
Reaction Injection Molding (RIM) for Carts, Robotics & Kiosks
Innovation in Robotics, Carts, and Kiosks play a role at Design Octaves. We're building traditional chassis/skin carts as well as new "exoskeleton" carts with the enclosure also acting as the chassis. This new vision of design is allowing clients to reduce part count while simplifying the assembly process.
As robots become more and more common in our lives, Design Octaves is at the forefront of robot enclosures. Utilizing both our 3mm and 6mm systems combined with over molded components, sheet metal, and magnets we are delivering lightweight robot enclosures that allow an extensive range of motion and ease of access to internal components.