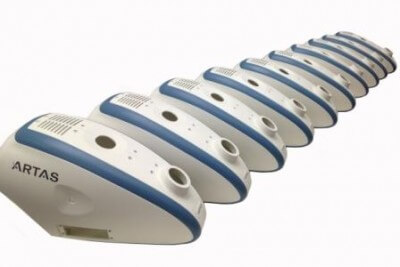 Multi-Color Paint is Applied with Skill at Design Octaves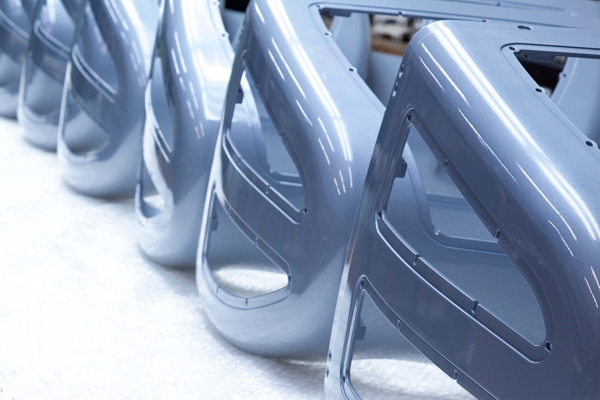 Smooth or Textured, we deliver the best in quality and cosmetics
Painting plastic parts is something we do every day, all day, at Design Octaves, with 100% of our production RIM parts making their way through our internal paint shop. As a result, many of our customers utilize our paint shop for the painting of their initial prototype or R&D units, other production plastic parts or mating parts requiring an exact texture and color match to the Design Octaves RIM parts.
Our extensive knowledge of painting plastics allows us to deliver consistent color, texture, and lot to lot matching on single as well as multiple part projects. As most of our clients are aware, painting plastics is as much an art as it is a science, with the initial steps of sanding, priming, body work, and masking having a direct impact on the overall quality of the finished part. In our paint department quality starts with initial spray-outs, approved by the customer and cataloged in both our paint and quality departments. Our clients are also provided with a set of labeled paint chips for their own incoming inspection and quality departments.
The Design Octaves facility is equipped with two paint booths, both with five stages of filtration combined with an extensive climate controlled make-up air system. This not only allows for great final results but also allows for a quality work environment for our employees as well as our neighbors.
Our seasoned team in masking and painting utilize many tools to create the perfect finish on plastic parts. Being aware of the radius and flat details as well as transitions is the most important step in the early stages of painting plastics. Masking is another critical step for a superior end result and we achieve that by a combination of hand masking and automated mask creation utilizing part geometry from the customer CAD file.
We are always happy to evaluate a project for plastic painting from a part drawing or actual part.