Reaction Injection Molding (RIM) Services Request for Quote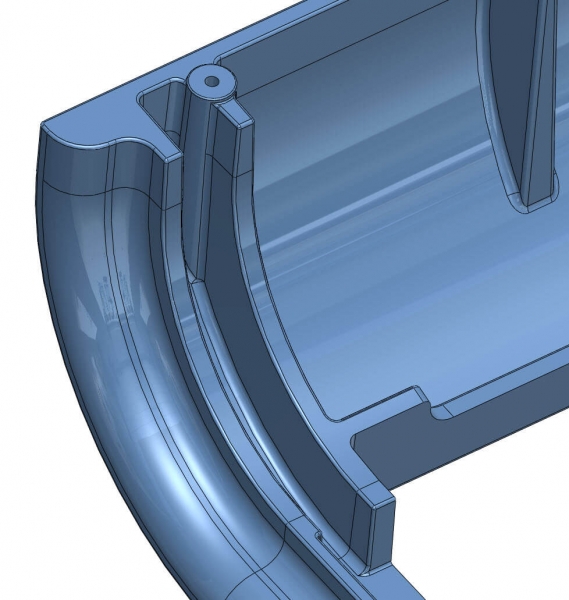 With Design Octaves RIM you can mold thick and thin sections
Design Octaves is a full-service reaction injection molding (RIM) company. We provide a wide variety of plastic enclosures and other parts for numerous industries and applications around the world. No other plastic enclosure manufacturer can deliver the precision and quality that we can. Request a quote or contact us to discuss your project.
The Reaction Injection Molding Experts 
When you work with Design Octaves, your project starts with a review of your CAD files or design drawings, to ensure that your plastic enclosures can be produced via the reaction injection molding process. This DFM (design for manufacturing) review gives us the chance to suggest adjustments to improve the manufacturability and function of your plastic enclosure, while keeping tooling and part prices down.
RIM Quotes
Your DFM review also allows us to begin our quote process. At Design Octaves, we ensure that every customer receives the most accurate quote possible by having every department review the project, from tooling to molding, finishing, painting, and decoration.
Versatile Reaction Injection Molding Capabilities
With our RIM capabilities, we can provide parts ranging from bezels, covers, or handles to complete plastic enclosures consisting of multiple parts--the top, two sides, a bottom, a door, etc.
Most of our clients want their plastic enclosures shipped "ready to use," with all hardware installed and all finishing completed. We provide painting, EMI/RFI shielding, assembly, and a variety of other value-added services to produce the highest quality reaction injection molded parts on the market.
Contact Us for Turnkey Reaction Injection Molding
No other plastic enclosures manufacturer can match Design Octaves for quality, consistency, and precision. Request a quote on reaction injection molding, or contact us to discuss your project.